Welcome to Williams Township
We are a community of rolling hills, farmland and
woodland with great scenic beauty.
______
December 8th 2023, Friday
°
Visit Our Municipal Office
Our Municipal Office is located at 655 Cider Press Road, Easton, Pennsylvania 18042.
Here you will find a walking trail, pavilion, ball fields, tennis courts, and a playground for children. This is all available for our township residents use during daylight hours. The pavilion is available to rent for your use. The walking trail is .34 of a mile once around. It is a great place to exercise!
Our park in Raubsville is also available for your use. It also has a pavilion available for rent and a ball field, tennis court and playground. It is located right off of Route 611 on Keifer & Young Street.
Please call the office for further information at 610-258-6788.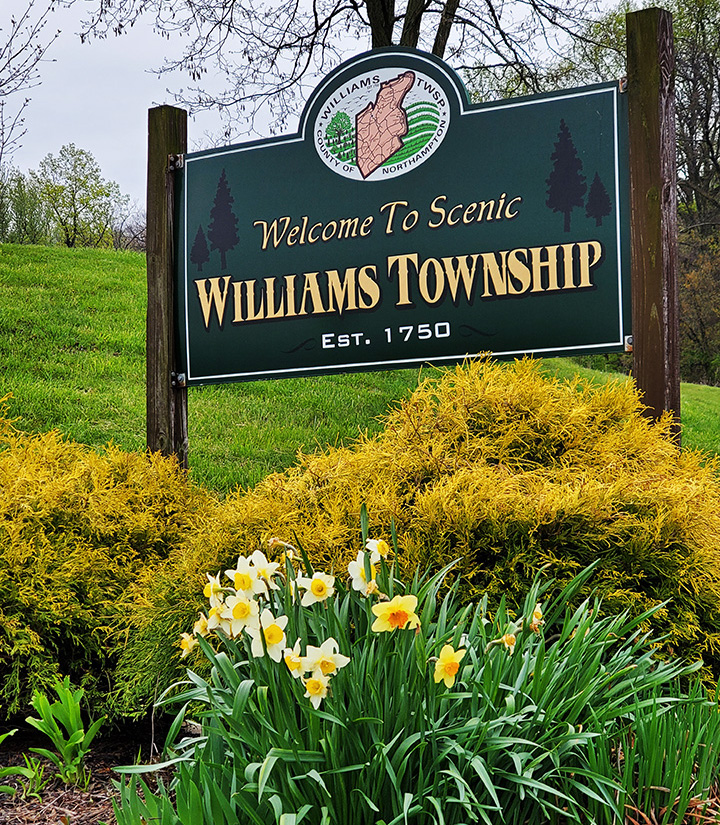 ---
Our Mission
Williams Township is a community that emphasizes balanced well-planned growth, while continually guiding changes to serve the public interest, and to provide residents with a very high quality of life that is affordable.
It includes older villages and newer developments. These homes are not far from many excellent opportunities for employment.
Our primary mission is to protect the health, safety and general welfare of its residents.